Tarleton's Got Talent Results
Tarleton's Got Talent Results
27 February 2017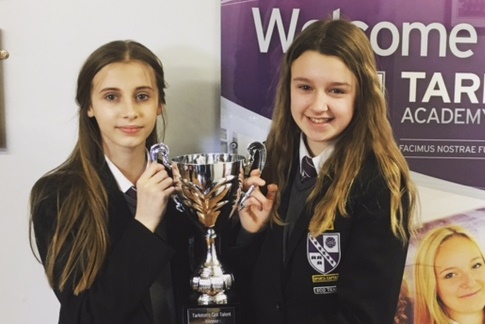 Tarleton's Got Talent Results
On Thursday, 9th February a packed School Hall watched as 10 acts showcased their talents at Tarleton's Got Talent 2017. It was an amazing night and all the students blew the audience away with their skills and talent.
At the end of the night a winner had to be chosen – each of the ten fantastic performances deserved to be celebrated.
The judges gave joint 3rd place to Luke for a contemporary dance routine and Orlando for Irish dancing. Jonathon the Magician was awarded runner up and Lucy & Alice were crowned winners of Tarleton's Got Talent 2017 for their performance of the 'Cups' song.
Thank you to all of the incredible acts who took part and to everyone who came to show their support!
Tarleton's Got Talent Results