Oliver!
29 November 2016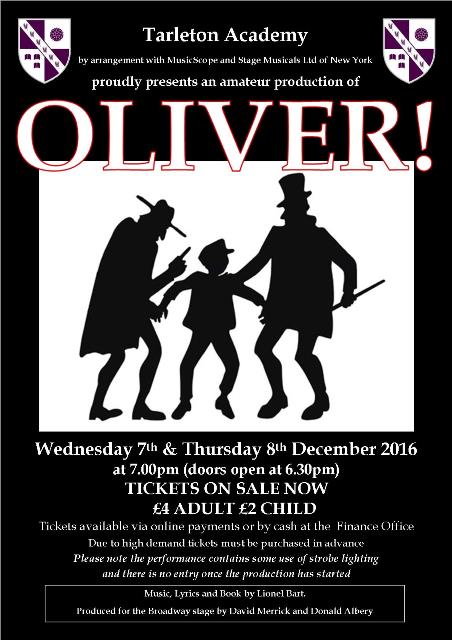 An evening not to be missed!
We are pleased to announce that our school production of Oliver! will take place on Wednesday, 7th and Thursday, 8th December. The staff and students have been working tirelessly to ensure that it will be a show not to be missed.
Tickets can be purchased through the online payment system or by students paying cash at the Finance Office.
Tickets sold on a first come first served basis - £4 adult and £2 child.