Christmas Lunch & Christmas Jumpers 16th December 2016
Christmas Lunch & Christmas Jumpers 16th December 2016
1 December 2016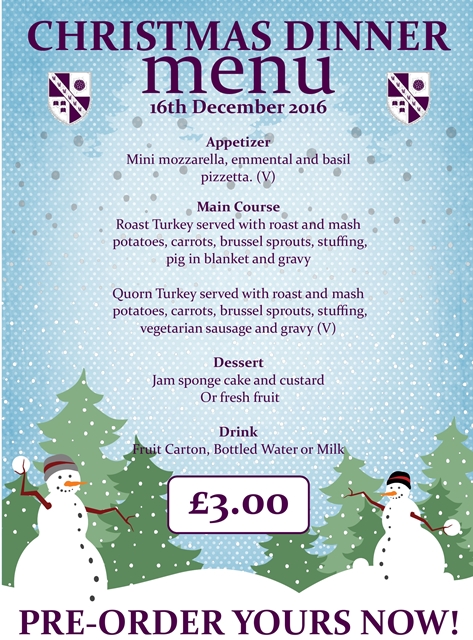 Join in with the Christmas Celebrations at Tarleton Academy!
This year our Christmas lunch for students is on Friday 16th December. This will be a sit down service and a seat will be allocated during one of two sittings.
Students need to pre-order their lunch by Thursday 8th December.
The cost of the three course meal will be £3 and tables will be set up for lunch with their appetizer, drink, Christmas crackers, decorations with festive music and students will be served their lunch by Tarleton Academy staff.
Please note – a cold selection will still be available in the School Hall.
Friday 16th December is 'National Christmas Jumper Day' – so it's also festive fashion for all (full uniform to be worn with the jumper) with a £1 donation in aid of Save the Children.