Horizons Programme at Runshaw
Horizons Programme at Runshaw
17 November 2016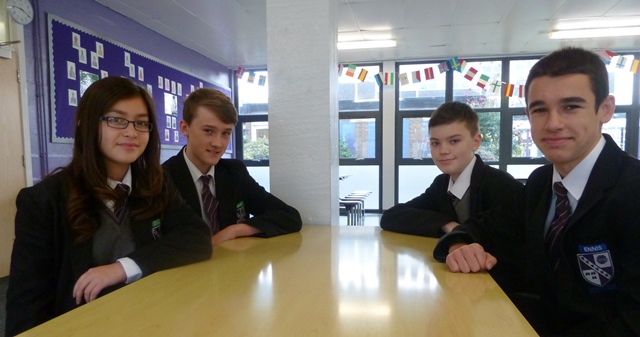 The Runshaw College Horizons programme is designed to provide challenging and interesting activities for Year 9, 10 and Year 11 pupils in partner high schools who are able, gifted or talented.
The programme provides a range of activities which stretch students and develop their skills, knowledge and ability and take their studies beyond the examination syllabus.
Today, two groups of students had a great opportunity to attend Science and Art workshops at Runshaw College.
Surprising Science
Science involves lots of academic work, but there's lots of fun too. Today, a group of Year 9 students have a fantastic & challenging opportunity to take part in a day of workshops in Physics, Chemistry and Biology at Runshaw College.
They'll be shown how Science can be a bit messy, a bit surprising, but always fascinating and will hopefully leave them eager to put their scientific skills to great use in the future!
Textile Creations with Texture and Embellishment
It's all about creativity for a group of Year 10 students today as they visit Runshaw College to take part in a textiles workshop. The students will have the opportunity to experiment and explore using a wide range of different textile media, materials and techniques, including collage, print, stitch and image transfer.
Each student will be encouraged to consider the more complex issues involved when interpreting themes and moods through developing and extending the potential of materials and techniques.