Impact Action At Christmas
Impact Action At Christmas
13 December 2016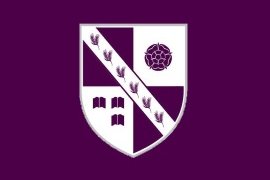 Impact Action Group Activities Christmas 2016
Never doubt that a small group of committed citizens can change the world, indeed it is the only thing that ever has!
Throughout the school year, working as a team, each tutor group has the chance to make an impact and take action for their chosen topic or issue. The Christmas Fair and recent Christmas celebrations gave students and staff an opportunity to do some amazing things to help make a difference. Here are just some of the activities that have recently taken place.
D-CMA have chosen to raise money and awareness for Autism and the tutor group are hoping to work with Presfield School, a specialist autism school in Southport. The tutor group have been busy making posters to raise awareness of autism and made reindeer food, reindeer hot chocolate and marshmallows and reindeer popcorn to sell on their stall at the Christmas Fair. They also had a variety of gifts donated to sell on the stall. Mrs Malinowski reported that they had a very successful evening and raised over £30 towards their Presfield School project.
W-ASH are raising awareness for Global's Make Some Noise, which aims to support disadvantaged children and young adults. They are raising money for one of it's child bereavement support groups.
F-LLA's impact action is for Dementia UK.
F-LRI held a cake sale to raise money for 'Be Brave Bear', which is a charitable organisation run by volunteers who send personalised keepsake bears to children who are terminally ill or have life limiting conditions.
W-CBA took part in a 'Santa Dash' at school last week and created the Human Slot Machine at the Christmas Fair to raise money for the Woodlands Animal Sanctuary in Rufford.
W-RGW are raising money for and supporting Queenscourt Hospice in Southport in a variety of ways. This included their 'Red Sale' at the Christmas Fair and on Sunday 11th December Year 7 students Phoebe, Alice, Ben and Benji all took part in the Santa Dash in Southport.
E-NGI students supported the Senior Citizens show. Several members of the tutor group baked their own cakes and helped with serving coffee/cakes as well as assisting on the door. The group also made snowmen out of socks which were very successful at the Christmas Fair making a total of £58.
Impact Action At Christmas