Confirmation of amazing results for our Class of 2016
Confirmation of amazing results for our Class of 2016
18 October 2016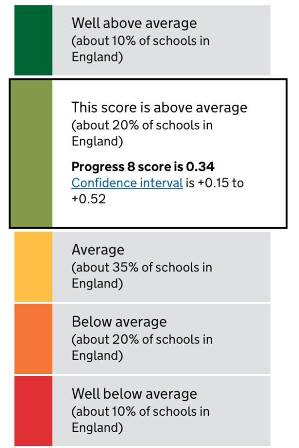 Last week the Department for Education released figures for the new progress measures, which essentially gives each school a score for how all their students have done in their best 8 subjects which include English, Maths, Science and either Geography, History or a modern language.
These scores are un-validated so they do not include any re-marks or inaccuracies. They are therefore a first indication. We know our score will come out higher than indicated due to a complete readjustment of Art and Design and other factors. Nonetheless these early indications show that these are, as expected, truly fabulous results which put us in the top 6 schools in Lancashire (out of 102) and in the top 20% of school nationally.
Find out more about how we have done compared to other Lancashire schools and nationally:
https://www.compare-school-performance.service.gov.uk/school/137768
Amazing results for our girls!
We are also astounded to report that our girls achieved in the top 10% nationally, with an average Progress 8 score of 0.58, compared to 0.11 nationally.
Fabulous results for the boys too!
Our boys have also surpassed national figures with a fabulous average Progress 8 score of 0.19, compared to -0.17 nationally.
Validated Figures for 2015
For those who missed it take a look at the final validated figures for 2015, which are also amazing!
https://www.compare-school-performance.service.gov.uk/school/137768?tab=secondary